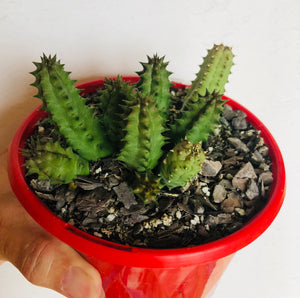 It is difficult to say with confidence which Huernia these are until they flower. 
Originally growing in the shelter of bushes, they will burn in direct sun.
Can survive long periods without water.
Like all succulents it requires free draining soil and little water.
All succulents are sent bare rooted (most of the soil removed) by Express Australia Post at the start of each week. You will receive a shipping email for tracking if you have provided your email address.