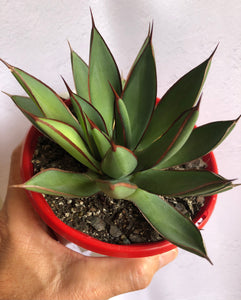 This compact growing agave is a cross between victoriae reginae and palmeri. The upright seagreen leaves form into tight rosettes and are edged with dark margins. 
Can be grown in full sun or part shade. 
H 40cm W 80cm
A great addition to any garden or balcony. 
All succulents are sent bare rooted (most of the soil removed) by Express Australia Post at the start of each week. You will receive a shipping email for tracking.