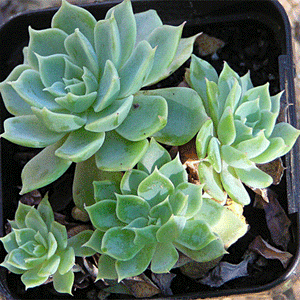 Echeveria pumila (or Echeveria secunda ssp. pumila) is a robust and elegant succulent that belongs to the Crassulaceae family.
The rosettes on this plant have leaves that grow upward with a greenish tint and reddish edges at the top.
Prefers at least 5-6 hours of light a day, but can burn under intense direct sunlight,
Like all succulents it requires free draining soil and little water.
All succulents are sent bare rooted (most of the soil removed) by Express Australia Post at the start of each week. You will receive a shipping email for tracking.