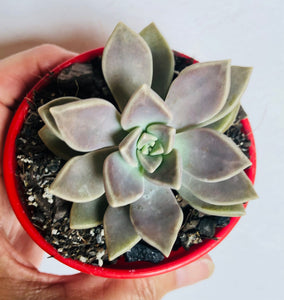 A hybrid from Calara Cacti & Succulents. 
This colourful perennial has fleshy, smooth, silvery pink leaves which forms into an open rosette.  Prefers full sun to part shade and is great in pots.
Grows up to 20cm in height.
All succulents are sent bare rooted (most of the soil removed) by Express Australia Post at the start of each week. You will receive a shipping email for tracking.