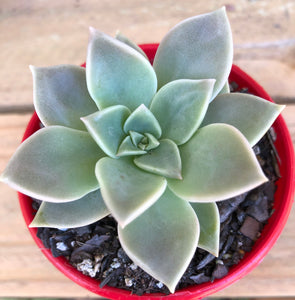 A compact hardy and very pretty succulent with light grey-green leaves that give the appearance of porcelain. The leaves form into tight rosettes, multiplying quickly to form a low spreading mound.
Excellent for pots or rockeries. 
Can grow to 20cm high.
Like all succulents it requires free draining soil and little water.
All succulents are sent bare rooted (most of the soil removed) by Express Australia Post at the start of each week. You will receive a shipping email for tracking.