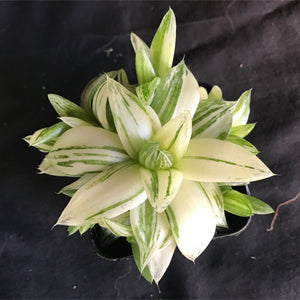 A hardy and pretty succulent which forms a rosette of pastel green leaves which are swollen and transparent.
Ideal for borders, rockeries, and looks spectacular in a decorative pot.  Can grow to 15cm high.
Prefers a partly shaded position in well drained soil.  Water regularly during the summer months.
All succulents are sent bare rooted (most of the soil removed) by Express Australia Post at the start of each week. You will receive a shipping email for tracking if you provide us with your email address.