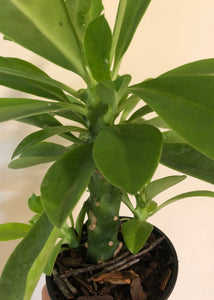 An interesting variety of Euphorbia with broad bright green leaves, which have an almost leathery quality. Great for sunny positions and need little water. 
This variety doesn't drop its leaves.
Plant for sale is a medium size (planted in a 130mm pot).
All succulents are sent bare rooted (most of the soil removed) by Express Australia Post at the start of each week. You will receive a shipping email for tracking if you provide us with your email address.