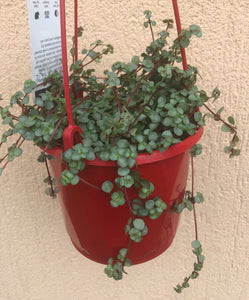 This trailing perennial has tiny grey-green silver leaves sprinkled along a reddish stem.
Ideal for hanging baskets or as a groundcover, it adds a dash of whimsy to your succulent collection.
Does best in indirect sunlight or shade.
Like all succulents it requires free draining soil and little water.
All succulents are sent bare rooted (most of the soil removed) by Express Australia Post at the start of each week. You will receive a shipping email for tracking.