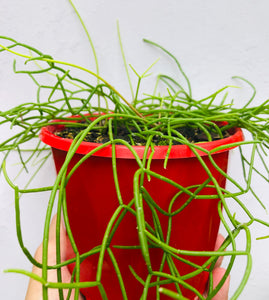 This fine stemmed epiphyte is freely branching, has a delicate appearance and will cascade into a dense lime green curtain.
Rhipsalis naturally grow in the upper canopy of rainforests and are best grown in filtered light with good airflow.
These cascading cacti are excellent for hanging baskets or pots and are ideal for courtyards or balconies.
Like all succulents it requires free draining soil and little water.
All succulents are sent bare rooted (most of the soil removed) by Express Australia Post at the start of each week. You will receive a shipping email for tracking.