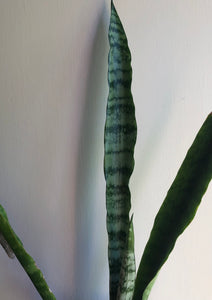 The distinctive horizontal striping of green and cream is best appreciated when used as a barrier or along a border.
As with other Sansevieria it is easy care and quick to multiply. Also valuable to clean the air when grown indoors.
Like all succulents it requires free draining soil and little water.
All succulents are sent bare rooted (most of the soil removed) by Express Australia Post at the start of each week. You will receive a shipping email for tracking.