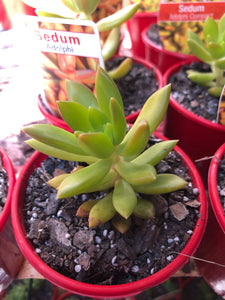 A compact hardy perennial with smaller leaves and more compact growth than the regular Adolphi. The attractive yellow leaves form into a low mound of rosettes. Their colour adds a contrast and will be brighter if grown in full sun. 
Excellent in pots either on their own or in mixed planting. 
Like all succulents it requires free draining soil and little water.
All succulents are sent bare rooted (most of the soil removed) by Express Australia Post at the start of each week. You will receive a shipping email for tracking if you provide us with your email address.