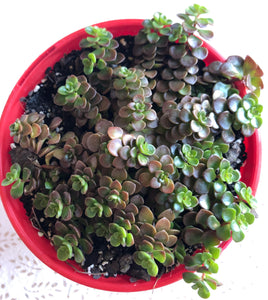 Green mound is a perennial with bright green fine leaves. It is a low growing matting Sedum that will spread and spill over edges.
Best grown in light shade.
Excellent in pots on their own or in a mixed planting, or in the garden, as a filler.
Like all succulents they require free draining soil and little water.
All succulents are sent bare rooted (most of the soil removed) by Express Australia Post at the start of each week. You will receive a shipping email for tracking if you provide us with your email address.